Their secret to lasting love
…AND join us on Instagram!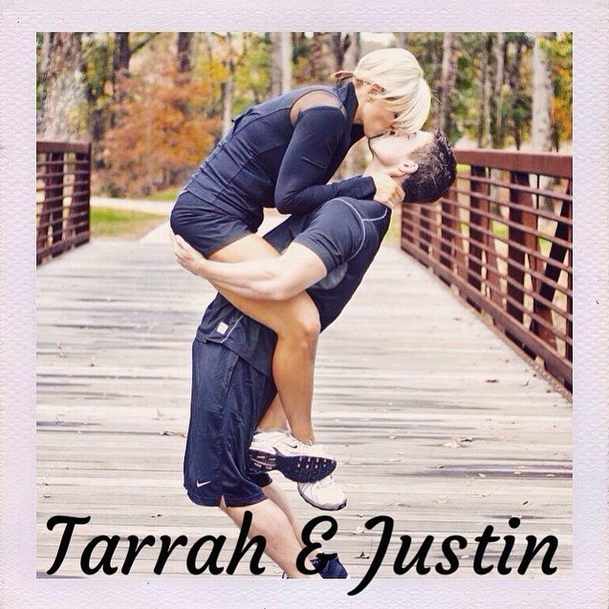 Wednesdays at The Boyfriend Log's NEW Instagram feed are all about #WhatsYourSecret, where we ask real couples from all over Instagram to share with us their secrets for lasting love.
Tarrah and Justin met as personal trainers and have been exploring life together for three years. Here's what Tarrah and Justin had to say:
"Our secret to lasting love is friendship. If your partner is not your best friend, an important piece of connection is missing. One of the most meaningful aspects to friendship in adulthood, and in romantic relationships, is the ability to be utterly honest about feelings and emotions. Creating a safe space where both of you can be open, without judgement and no matter the outcome, is true friendship and true love." ♡
Will you and your love be next? Know a couple who we should feature? It's easy to join the love fest!  If you'd like to be featured, please post a clean, well-lit photo of you and your love on Instagram and tag it #RealLove and tag us @TheBoyfriendLog, and put your own secrets in the comments! Or, tag anyone you think should be a featured couple.
Plus, there's so much more fun to be had on Instagram with us, including:
#RealLove Mondays – where we ask the question, "What does real love FEEL like?"
#PillowTalk – which is all about bond-building, where we explore questions, rituals and prompts to help you dig deeper with your partner and spark meaningful conversation. ♡
Real Relationship Tuesdays – we'll share research and practical tips for creating the kind of healthy, happy relationship you've always dreamed of.
#UsTime – we'll dish on our favorite date ideas!
+ More
The Boyfriend Log is proud to be only app that helps you keep track of the most important part of life, your heart. Love doesn't just happen in romance, it happens in community, and it happens when you share your ❤️!
So come with us on this wild crazy ride called LOVE – join us on Instagram!
xo